Acupuncture Courses
Facial Enhancement Acupuncture Course
This is the very latest cosmetic acupuncture training course this is first step for practitioners who would like to learn the techniques involved in this facial treatment.
This workshop is open to all acupuncturists of any background this could be traditional Chinese acupuncture or a western based acupuncture such as physiotherapy or medical acupuncture.
For the first time ever the course is now being run as a two day workshop which will give more time for practical hands on experience.
Cosmetic acupuncture is steadily growing in popularity, as shown on Channel 4′s recent How Not to Get Old and 10 Years Younger TV programmes.
Spinal Acupuncture Course
This is a unique course combining authentic Traditional Chinese Acupuncture Needling Techniques with an
explanation of correct usage of reinforcing and reducing needling manipulations and advanced applications of
Spinal Acupuncture Therapy.
Spinal Acupuncture Diploma Course
CPD course of 32 contact hours run over 2 month period with submission of 20 case studies and 60 practical development home study hours.
We will work on precice and skilled needling techniques to develope your skills, this will suite the more serious students who wish to attain excellence.
Entrance Requirements
Acupuncturists, Nurses, Physiotherapists and State registered Practitioner.
The first 2 contact days are at Acupuncture Massage Centre 117 Chiltern Drive KT5 8LS with Gina Macarubbo
and the the second 2 contact days are at the CCM teaching clinic at UCL Russell Square with Paul Robin (thursday mornings)
Successful graduates of this course will be awarded a CPD certificate in Spinal Acupuncture and will be entitled to apply for membership of the Acupuncture Society and use the initials MAcS SpA. (annual membership £100 and student and proffessional indemnity cover can also be arranged)
Cosmetic Acupuncture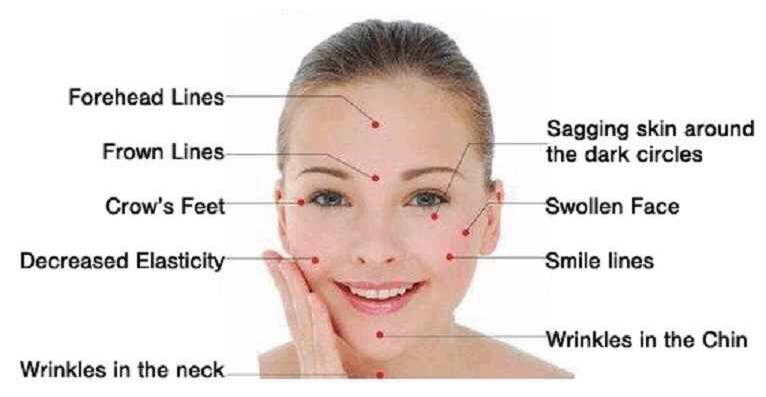 Oriental Lymphatic Drainage
---
Massage Courses
Acupressure Therapy Course
The course is based on seven Sunday sessions spread over 6 months.
It is designed as an advanced, intensive course for massage therapists and other physical therapists that want to broaden their knowledge and further their skills.
The emphasis of the course falls on the practical application of acupressure massage as treatment for variety of musculo-skeletal conditions.
The course includes a general theoretical part – the first three sessions, providing sufficient knowledge and understanding of the Acupuncture Meridian System and the points used in acupressure for common musculo-skeletal problems, as well as practical diagnosis of common pathology and therapeutic principals of TCM and acupressure.
The remainder of the course covers the specific treatment for each of the different areas of the body with demonstration, explanation and individual practical work.
Theoretical examination is done by continuous assessment. For the practical examination, the students are required to carry out a full body acupressure massage in real time, demonstrating ability to diagnose, plan and execute an adequate treatment.
The practical examination takes place 2 weeks after the end of the course. Those, who successfully pass are awarded. Diploma in Advanced Acupressure Massage.
Successful graduates will be awarded
A Diploma in Acupressure Massage and with be entitled to use the initials Dip Ap after thier names and will be accepted as a members of the Acupuncture Society. (annual membership £75 and student and proffessional indemnity cover cover can also be arranged)
Members of the Acupuncture Society, and are entitled to use the initials MAcS Ap after their names.
The annual membership to the Acupuncture Society is £50.
Courses are accredited
BODY MASSAGE COURSES
FIND THE MASSAGE COURSE THAT YOU ARE LOOKING FOR AT A LOCATION & DATE THAT SUITS YOU!
Find the ideal body massage course that offers you a Diploma qualification.
Courses are available at weekends and week days at various locations across the UK. Our massage courses are ideal for beginners and offer a recognised diploma allowing you to obtain professional insurance.
Courses are accredited
REFLEXOLOGY COURSES
FIND A REFLEXOLOGY MASSAGE COURSE AT A LOCATION & DATE THAT SUITS YOU!
This is practical diploma course and includes a theory test that you can complete from home. Upon successful completion, this course will allow you to gain insurance & practice as a Professional Massage Therapist; either self employed or employed.
Courses are accredited
Oriental Facial Massage
Oriental Body Massage
Oriental Foot Reflexology Massage